10 Days Tanzania Luxury Flying Safari
A well planned 10 Days Tanzania Luxury Flying Safari is an ideal safari for families seeking an ultimately relaxing holiday as well as for couples on a honeymoon who want to experience all of Tanzania's top safaris, stay close to nature, and be spoiled by the luxurious amenities and ambiance of your accommodations. Your well-planned 10 days Tanzania Luxury safari will have you celebrate nature in Africa in some of the continent's top wildlife spots such as Tarangire National Park, Lake Manyara, Ngorongoro Crater, and the famous Serengeti National Park. On your 10 days Tanzania luxury sky safari, you will encounter several wildlife species inclusive of the African Big five animals (lion, African Elephant, African Buffalo Rhinos, and Leopard).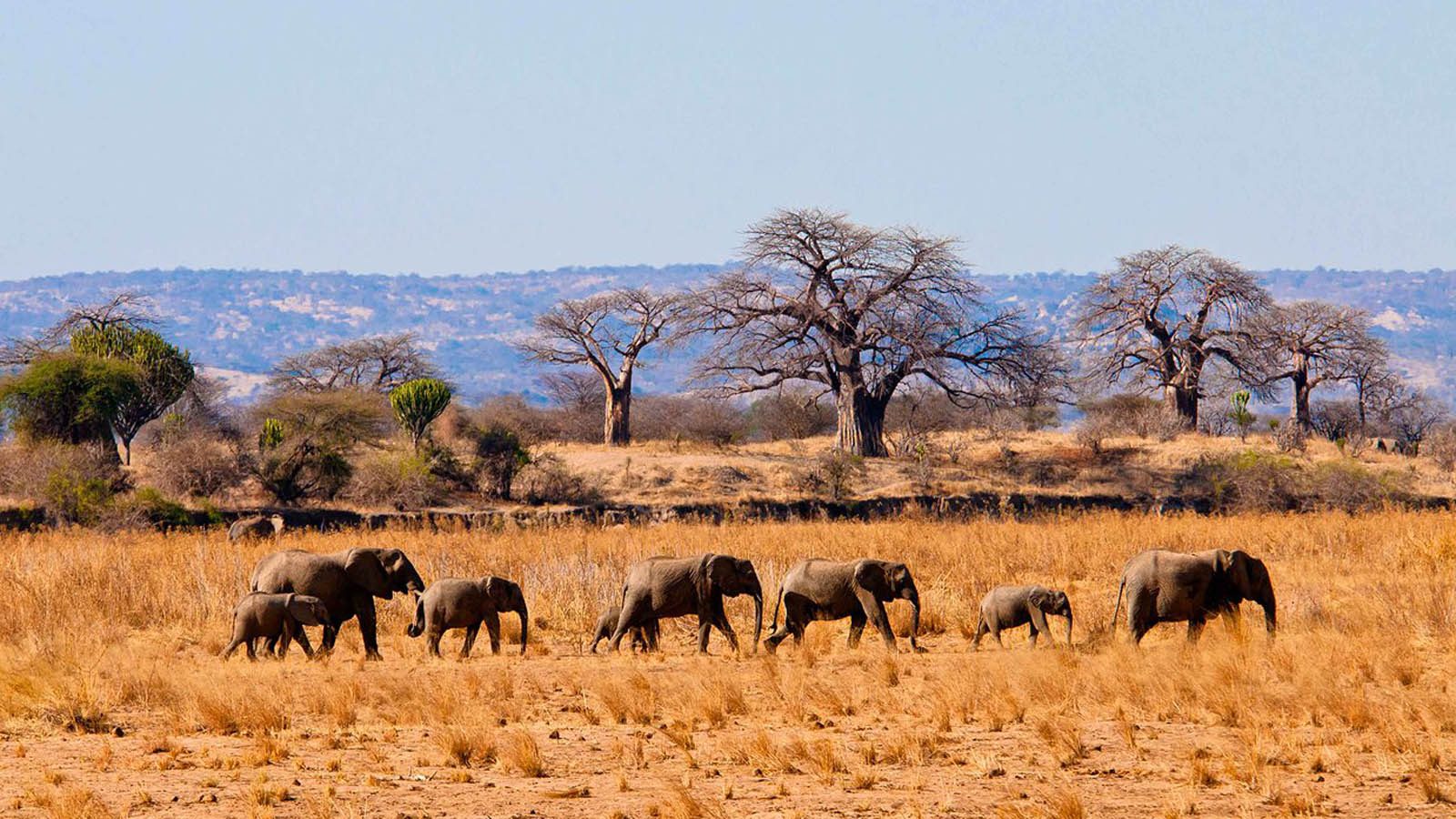 Quick tour details
10 days (9 nights)
Starts and stops in Arusha
Availability: All year round
Number of people: Tailored
Detailed Itinerary – 10 Days Tanzania Luxury Safari
Day 01: Arrival, Pick up and transfer to your booked accommodation
Day 02: Tarangire National Park
Day 03: Tarangire National Park
Day 04: Tarangire – Ngorongoro
Day 05: Ngorongoro Crater
Day 06 – 07: Serengeti National Park
Day 08 – 09: Serengeti National Park (north Lobo)
Day 10: Transfer back to Arusha and departure
Day by Day detailed itinerary for 10 Days Tanzania Luxury Flying Safari
DAY 01: ARRIVAL, PICK UP AND TRANSFER TO YOUR ACCOMMODATION
Upon your arrival in Tanzania, you will be warmly welcomed by your professional safari guide who will then transfer you to your already booked accommodation. You will then check in your hotel where you will have your lunch, dinner, and an overnight stay. If time allows, your safari guide will brief you about your upcoming safari in the country.
Meal Plan: Lunch and Dinner
DAY 02: TARANGIRE NATIONAL PARK
After breakfast at your hotel, you will head for a walking tour of the coffee plantation. From there you will return for a light lunch where you will be chauffeured to the Arusha Airport and invited aboard the Executive Sky Safari Cessna Grand Caravan for the short 20-minute flight to Tarangire National Park.  Upon arrival you will start your first fascinating game – drive through the famed Tarangire National Park, home to the largest concentration of elephants in Tanzania. Bush savannah, seasonal swamps, and giant baobab trees make up the landscape of this nature reserve and the park is absolutely the best place in East Africa to see elephants. Not only they are found in thousands but also they seem to be more accustomed to vehicles, and for this, you can be closer to these gigantic animals. It is not only the elephants rather a varied numbers of animals such as the Masai giraffes, various gazelles, antelopes, buffaloes, lions, leopards, baboons, and more than 500 types of birds that make this the one-stop solution for both the bird and the animal lovers. Dinner this evening will be enjoyed in a traditional Maasai Boma, where the Executive Chef will introduce you to some traditional African cuisine, along with traditional songs and dances of the local Maasai.
DAY 03: TARANGIRE NATIONAL PARK
After breakfast, we will proceed to a walking safari escorted by a professional armed ranger. In the afternoon, there will be another game drive at Tarangire National park. In this park, you continue to see large herds of elephants, tree-climbing lions, and the fascinating baobab trees also called the Tree of Life for their almost mythical powers that some cultures attach to it. This park is especially known for the Tarangire River which flows all year round and is the only source of water for wild animals during dry seasons.
Meal Plan: Breakfast, Lunch, and Dinner
DAY 04: TARANGIRE TO NGORONGORO
After yet another filling breakfast, you will be taken on one more morning game drive through Tarangire National Park.  Once again we will meet the Executive Cessna Grand Caravan for the short flight to the Manyara airstrip.  Following a short transfer to the Manor at Ngorongoro, high tea awaits at this beautiful home-style lodge.  Take the afternoon to explore the property, the swimming pool, spa, and stables.
Meal Plan: Breakfast, Lunch, and Dinner
DAY 05: NGORONGORO CRATER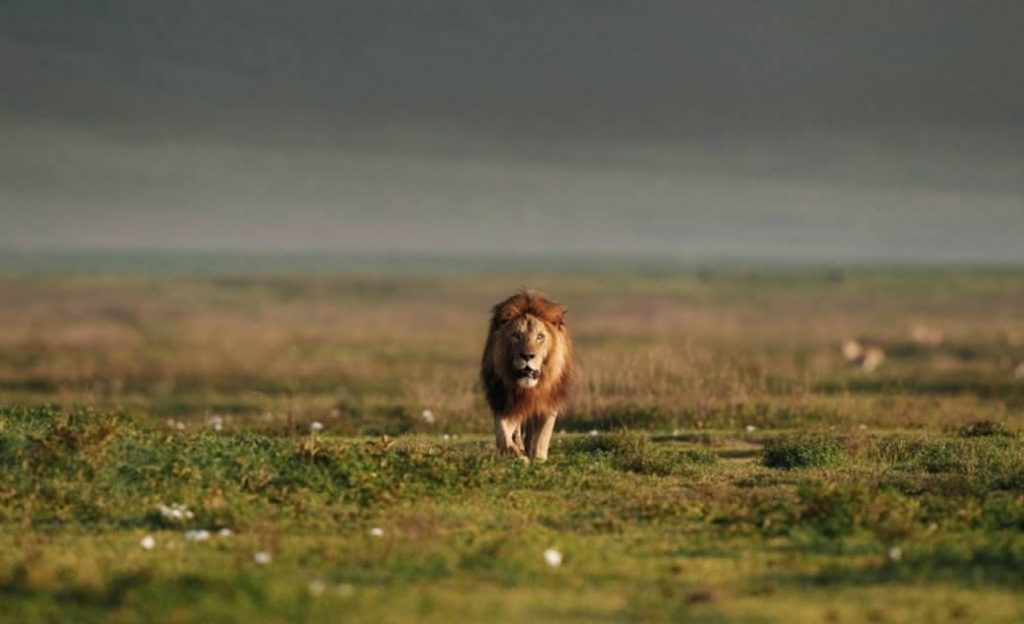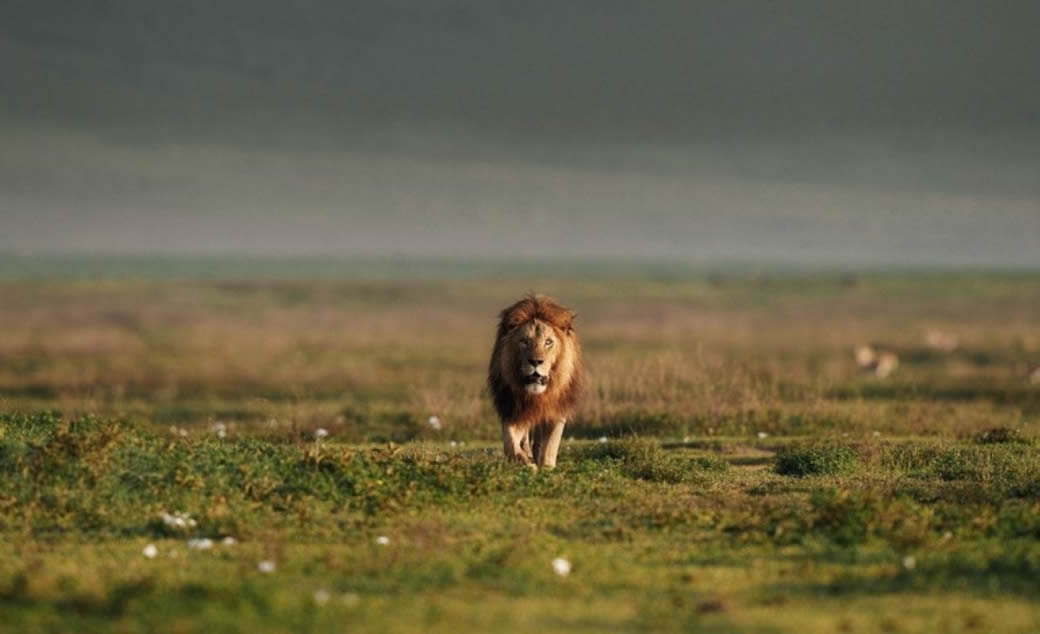 After an early breakfast, we will venture into what undoubtedly is one of the 'Natural Wonders of the World' – The Ngorongoro Crater.  Large herds of zebra and wildebeest graze while sleeping lions laze in the sun.  The endangered black rhino spends the early hours grazing on dew-laden grass, before returning to the thick cover of the crater forests.  Lunch will be served in the Crater followed by an afternoon game drive, before returning in the late afternoon to the Manor
Meal Plan: Breakfast, Lunch, and Dinner
DAY 06: NGORONGORO CRATER
Following an early morning breakfast, you will enjoy an early morning game drive in the crater as you continue to encounter several wildlife species on the crater floor. You will enjoy your picnic lunch and continue with an evening game drive before returning to the manor for dinner an overnight stay.
Meal Plan: Breakfast, Lunch, and Dinner
DAY 07: NGORONGORO TO SERENGETI
In the morning you will have your choice of visiting Lake Manyara National Park or may stay at The Manor and choose from a host of activities, including horseback riding, mountain biking, massage treatments, or simply relaxing by the pool.  After lunch, we will again board the Executive Cessna Grand Caravan for the onward 45-minute flight to the world-renowned Serengeti National Park.  After a short game – drive, we arrive at Serengeti Migration Camp, located on the banks of the Grumeti River in time to enjoy another African Sunset. You will then enjoy your dinner and an overnight stay here.
Meal Plan: Breakfast, Lunch, and Dinner
DAY 08 – 09: SERENGETI NATIONAL PARK
After breakfast, we will head north of Serengeti for a full-day game drive in the wilderness tracking the Great migration trails. Witness a million wildebeests, each one driven by the same ancient rhythm, fulfilling its instinctive role in the inescapable cycle of life: a frenzied three-week bout of territorial conquests and mating; survival of the fittest as 40km (25 miles) long columns plunge through crocodile-infested waters on the annual exodus north. You will enjoy your dinner and overnight stays at Serengeti Migration Camp
Meal Plan: Breakfast, Lunch, and Dinner
DAY 10: SERENGETI TO ARUSHA
Following breakfast, you are invited to join one of our guides on a Walking Safari along the banks of the Grumeti River.  After a leisurely lunch, you will once again take to the road for a game drive en route to the airstrip for the return flight to Arusha.  During the flight, you will see, from the air, the ever-changing landscape of the bush and mountainous topography that reminds us of Tanzania's violent geological past.
Meal Plan: Breakfast and lunch
End of the 10 Days Tanzania Luxury Flying Safari