Luxury Gorilla Trekking Uganda – Bwindi Impenetrable Forest
Luxury Gorilla Trekking Uganda & Gorilla Safari Packages. Mountain Gorillas are the most endangered of all the gorilla types and were expected to be extinct by the twentieth century. Wondering what is Luxury Gorilla trekking experience is like?, there is no more need to hastate to opt for Luxury Gorilla trekking in Uganda. The wonderland is the best place to visit for primate trekking.
On your incredible Luxury gorilla trekking Uganda safari, in all senses, you will truly enjoy the wonderland that inhabits the mighty primates from King Kong that rules the impenetrable forest of Bwindi to chimpanzees that are our closest cousins. With fewer than 1004 mountain gorillas that still exist on earth today, Uganda is home to half of all these massive creatures making it one of the only three countries in the world where mountain gorilla trekking is conducted.
Luxury Gorilla trekking in Uganda is done in two National Parks Bwindi and Mgahinga. There are about 18 gorilla families that have been habituated and already set for tourism purposes, 17 of which are tracked in Bwindi Impenetrable National Park, and only 1 is found in Mgahinga Gorilla National Park.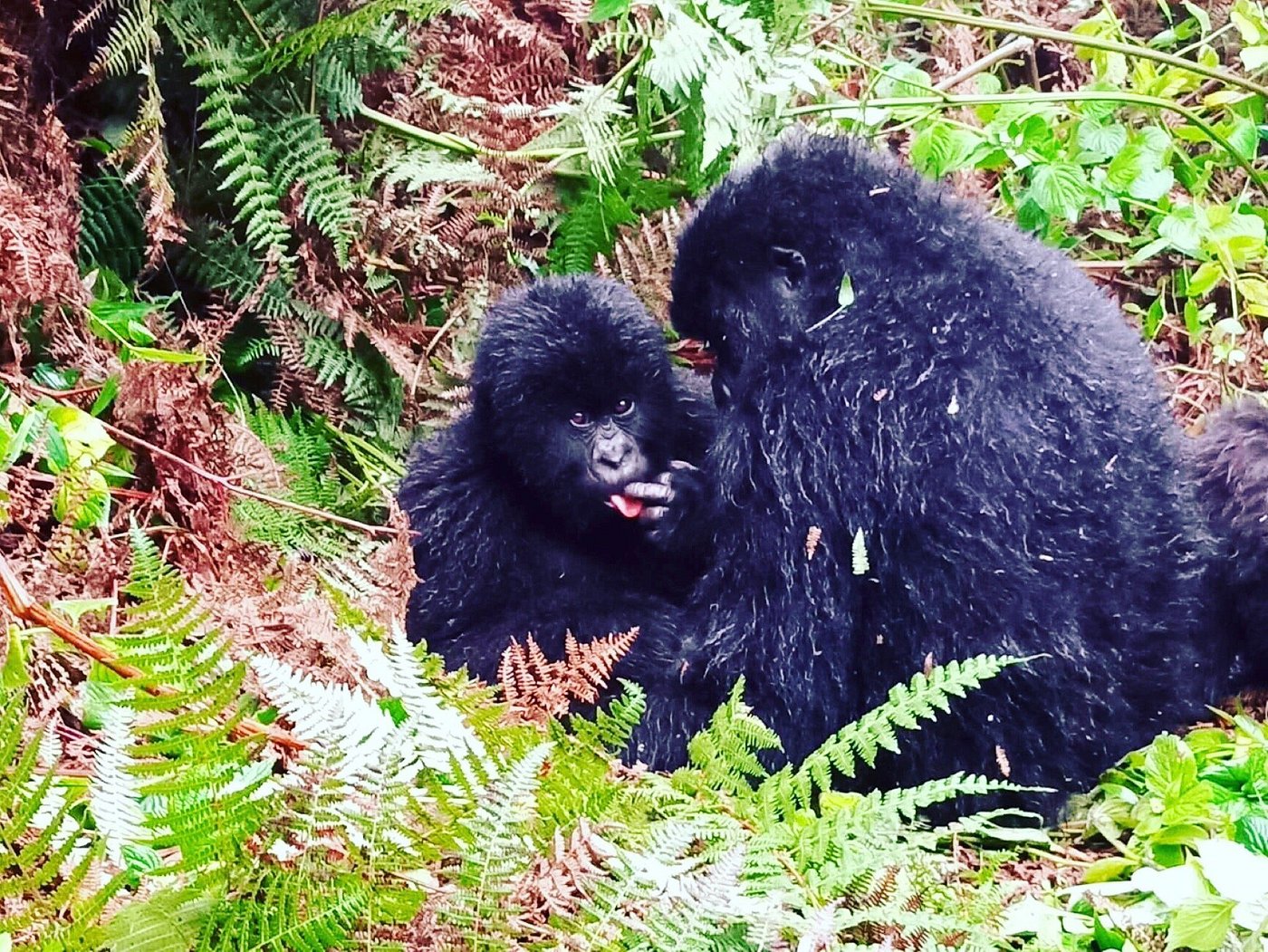 The Luxury Gorilla Trekking experience in Uganda is one of life's privileges for you to live to remember. While in the country's Bwindi Impenetrable Forest, sitting in silence for about one hour is an absolutely thrilling experience that you can only find in Uganda. You will never have regrets for any of the trekking and the cost of the permit since it is absolutely worth the value.
You must, however, prepare for some hustle up and down the steep rocky hills in the forest, sometimes on a rainy and muddy day. But when you meet this huge yet humble primate in their territory, it will be worth your effort.
You will spend approximately one hour with this endangered great ape and get any details you have been wishing to know about them. But to do this, you have to reserve a gorilla trekking permit well in advance before you embark on this life-changing adventure. Gorilla trekking is something any traveler should include in their bucket list when planning for an Africa safari.
Luxury Gorilla trekking in Bwindi Impenetrable National Park Uganda
the astonishing forest is one of the few forests in Africa that were able to flourish throughout the last Ice Age.  Moving in the magnificent verdant swathe across the steep ridges of the Albertine Rift Valley, within the dense Forest whereby you can't even see the person walking less than a meter in front of you, ground as slippery as ice and at a minimum angle of 30 degrees is a lifetime experience that you will live to remember. While on your trek, after a long, sweaty scramble, in the forest, your guide will usher you quietly into the clearing wow this is really fantastic. 
Luxury Gorilla Trekking in Mgahinga Gorilla National Park Uganda
 The Park is about 10 km south of Kisoro and is bordered to the south by the Republic of Rwanda and to the west by the Democratic Republic of Congo. The Park covers the northern slopes of the three northernmost Virunga Volcanoes: Mt. Muhavura (4,127 m), Mt. Gahinga (3,474 m), and Mt. Sabinyo (3,645 m). The experience is absolutely fantastic here.
The trek however in the early morning starts with a briefing.  In the briefing, you are told what to bring with you and which rules you should follow during the trek.
Next after the briefing, the rangers usually determine in which group you are. The groups are basically based on the physical conditions of the members in the group. Each of the groups is dedicated to a gorilla family.
The chances of seeing the mountain gorillas in Uganda are high and it takes you a few hours to trek. Fact that the rangers are knowledgeable about their movements, you will absolutely be successful on your trek. In most cases, the first gorilla family is assigned to tourists who can't walk that far.
If they are lucky, they only have to walk for less than an hour for a wonderful experience with gorillas. The duration of a trek and the distance you have to walk differs from day to day. Sometimes a gorilla trekking lasts as short as 2 hours, but this activity can also take up to 8 hours.