Luxury Rwanda Safaris Best Luxury Rwanda Safari Lodges
Luxury Rwanda safaris are wonderful and awful in nature. There is no better way to describe the beauty of Rwanda than Churchill did.
Rwanda is a land of thousand hills, relatively smaller than Scotland however beaming with all nature's beauty, culture, wonderful and hospitable people, and home to a variety of wildlife.
Luxury Rwanda safaris are a must include in your bucket list when planning an African safari. The country is home to the most endangered primate species, the Mountain Gorillas, thus a Luxury Rwanda Safari will offer you a great opportunity to see the beautiful primates in their natural habitats with their babies.
Is Rwanda good for Luxury Safaris?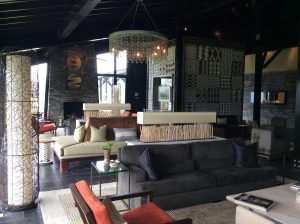 – With no hesitation, in our opinion, Luxury Rwanda safaris are one of the best safaris to ever consider when planning your trip to Africa. The small country has a magical wilderness experience to offer to any visitor. The country's wonderful people and culture are really amazing.
Is Gorilla trekking worth the money?
Gorilla trekking is totally worth the money. The rare primate species attract a large number of tourists who travel to Africa just to trek the subspecies in their natural habitat.
The trekking of mountain gorillas in Africa can only be done in three countries which include; Rwanda, Uganda, and the Democratic Republic of Congo, thus Rwanda's safaris are worth and rewarding.
The top destination in the country is the Volcanoes National Park that is part of the large Virunga ecosystem that stretches in three countries including Uganda, D.R Congo, and Rwanda.