Kilimanjaro Trekking Expeditions – Luxury Safaris Tanzania
Kilimanjaro Trekking Expeditions – Luxury Safaris Tanzania. Kilimanjaro is the highest mountain in Africa, climbing is really wonderful though challenging in nature. The dormant volcano for the past 120 years has been the world's most hiking and climbing destination for most tourists all over the globe.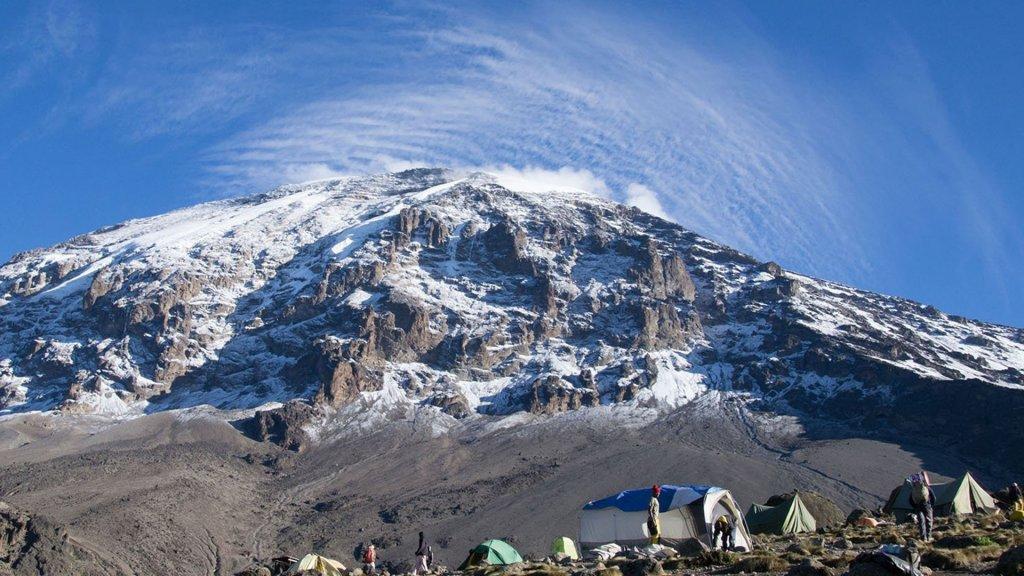 Africa's highest mountain is the most challenging to climb with the success rate of reaching the summit at only 60%. The mountain is not only the highest in Africa but also one of the Great "7 summits" mountains on each of the seven continents, and perhaps the highest free-standing mountain in the world.
The majestic Mount Kilimanjaro has a great height of about 5895 meters high. Mount Kilimanjaro has several climbing routes of which you chose one of your choices though most of them are convenient. The major routes are seven and they include; Marangu route, Machame route, Lemosho route, Shira route, Rongai route, Northern Circuit route, and Umbwe route
Besides the striking natural beauty that you will see, the breathtaking vistas and sunsets, and the distinct and often other-worldly ecological systems that are boasted by this snow-capped giant, Kilimanjaro's popularity also stems from the fact that it can be summited without technical gear or extreme fitness, and fairly cheaply. The challenging majestic Mountain will really necessitate willpower, a sense of humor, a healthy body, and a little bit of luck to get onto its top.
The thrilling Kilimanjaro experience is at your side and there is nothing to stop you from standing on the roof of Africa, a moment that you will never forget for a lifetime. 
The experience is really wonderful most especially when you take on the Lemosho Route where you will enjoy the slow rise to the low levels of oxygen. Speeding your first night below 10,000 feet is really amazing. If your trip is scheduled for let's say six to seven days it will be more hectic however more interesting to challenge yourself physically and keep on climbing at the same press. 
Africa's dormant volcano has three cones and climbing takes you through five distinct climate zones since the climate is usually influenced by the height of the mountain, there is a dramatic change in vegetation going with the change in climate zone which is awesome and thrilling to witness.
The trek starts off in Bushland that you will see within the 1800m above sea level taking you through farmlands and forest. Furthermore from there, the next 1000 meter elevation gain you will walk through a rainforest zone that is really a beautiful tropical jungle up to 2800m above sea level, from 1200m up to 4000m above sea level is a stark contrast walking over sparsely vegetated moorland, ascending another 1000m from 4000m to 5000m you hike through the alpine desert zone with very little vegetation and large areas of volcanic rock, the arctic zone to the peak at 5895m above sea level will have you huffing and puffing mesmerized by awesome glaciers on top of this diminishing ice peak the experience you won't forget for a lifetime.