10 Days Uganda Tanzania Safari (Gorillas and Wildlife)
A well-planned 10 Days Uganda Tanzania Safari is a classical safari with extraordinary experience for both wildlife lovers and nature lovers. You're 10 Days Uganda Tanzania expedition will have you dwell in the most well-known wildlife conservation areas such as Serengeti National Park, Ngorongoro Crater, and the famous Tarangire National Park.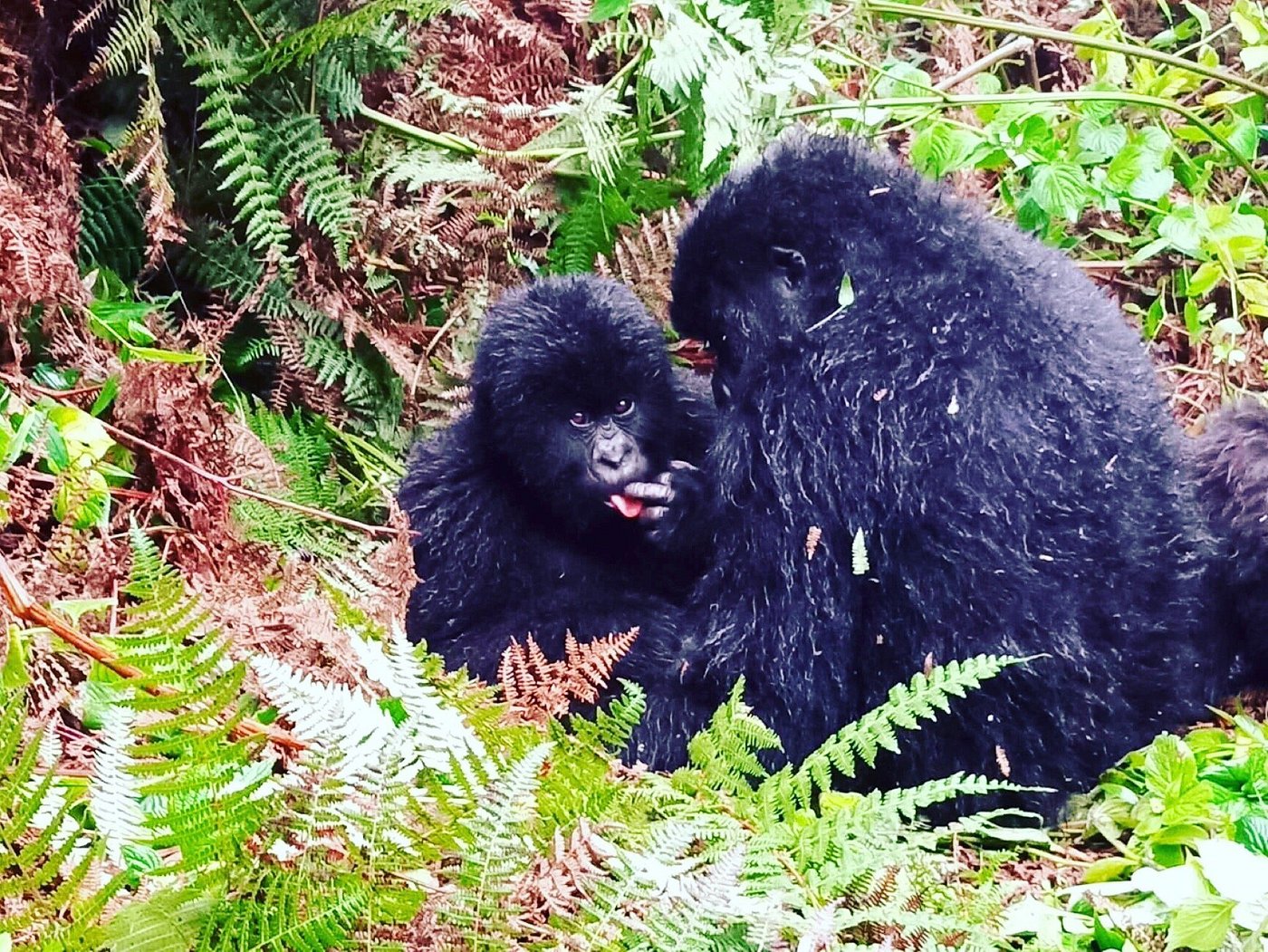 These 10 Days Uganda Tanzania safari allows you to enjoy your adventure in the most luxurious way in the most luxurious accommodation and perhaps with the best services. The safari expedition however favors also those interested in Gorilla trekking in Uganda.
Quick 10 Days Uganda Tanzania Safari Tour details
Day #1: Arrival in Uganda
Day #2: Transfer to Bwindi
Day #3: Gorilla trekking in Bwindi
Day #4: Transfer Back to Entebbe
Day #5: Fly to Tanzania and transfer to Arusha National Park
Day #6: Mount Kilimanjaro – Mandara Hut
Day #7: Tarangire
Day #8: Serengeti
Day #9: Ngorongoro
Day #10: Departure
Day by day detailed itinerary for 10 days Uganda Tanzania safari
DAY 01: ARRIVAL IN UGANDA
Upon your arrival at Entebbe International Airport, you will meet your driver guide who will meet you driver guide who will give you a warm welcome to this beautiful country. Your guide will give you all details of your upcoming safari and will transfer you to your already booked accommodation
Hotel check-in starts at 12:00 pm
DAY 02: TRANSFER TO BWINDI
Following a morning breakfast at your accommodation, you will depart the hotel with your driver-guide with lunch boxes. You will then embark on your journey to Bwindi Impenetrable Forest National Park in western Uganda. This long journey is an 8 hrs. drive from Kampala city, Uganda's capital. Upon your arrival to Bwindi, you will then check in your already booked accommodation where you will have your dinner and overnight as you prepare for the next day of your trip.
Meal Plan: Breakfast, lunch, and dinner
DAY 03: GORILLA TREKKING AT BWINDI IMPENETRABLE FOREST NATIONAL PARK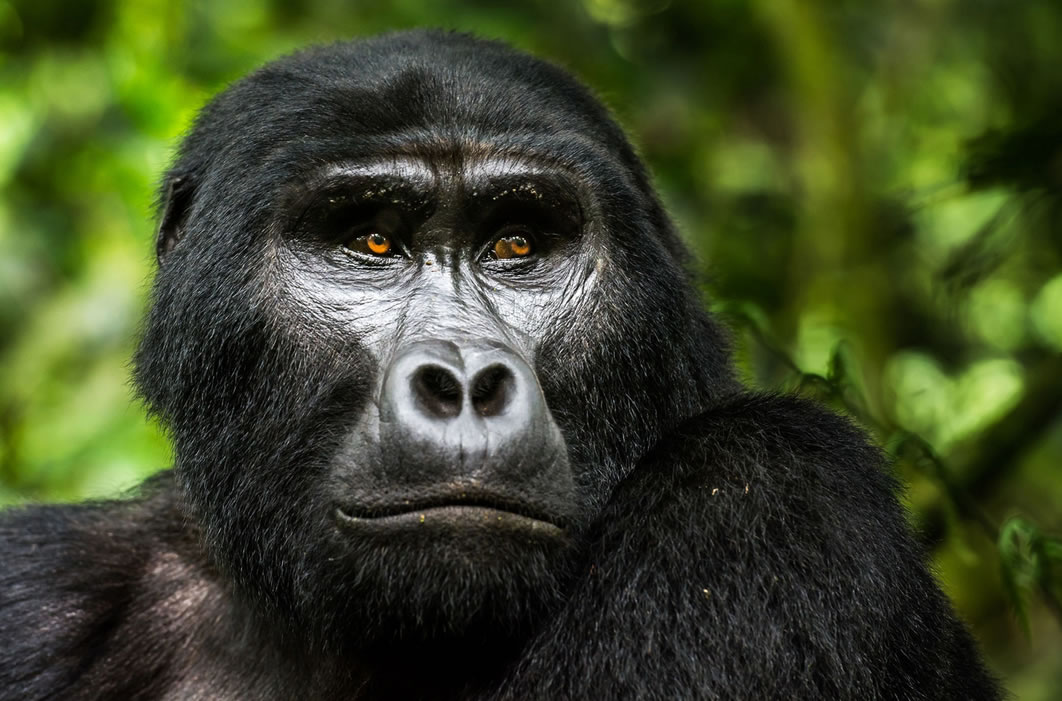 In the early morning, have breakfast at the hotel before heading out for your gorilla trekking experience in Bwindi. With your gorilla trekking gear, you will meet your driver guide who will drive you to Ruhija Park headquarters for briefing and joining others before heading into the forest for your gorilla trek. This trek can last for between 30 minutes to 7 hours depending on the location of the mountain gorilla family on that particular day. Once the gorillas are located, you will be allowed to spend one hour with them while observing their behavior, taking photographs before you return to the park headquarters for your certificate of participation, evidence that you did the trekking. After your gorilla trek, you will be transferred to your hotel.
Meal Plan: Breakfast, lunch, and dinner included
DAY 04: TRANSFER BACK TO ENTEBBE
After an early morning breakfast, your driver-guide will meet you and drive you back to Entebbe for your already booked and scheduled flight to Tanzania the next day. The driver-guide will drop you at your already booked accommodation for an overnight stay and Dinner.
Meal Plan: Breakfast, Lunch, and Dinner
DAY 05: FLY TO TANZANIA AND TRANSFER TO ARUSHA NATIONAL PARK
Upon your arrival in Tanzania, you will be picked up at the Kilimanjaro International Airport upon your arrival and transferred to Arusha National Park for an evening game drive. In the late afternoon, you will head to your already booked accommodation for Dinner and an overnight stay
Meal Plan: Breakfast Lunch and Dinner
DAY 06: KILIMANJARO HIKE – MANDARA HUT
You will be picked up in the morning at your hotel & taken to the Kilimanjaro National Park Gate (Marangu Gate, 1860m). The drive will take approximately 1 hour & the trek begins thereafter. Alongside the impressive vegetation, you will have the chance to catch a glimpse of black and white colobus monkeys, blue monkeys, and various bird species.
Our knowledgeable guide will inform you about Kilimanjaro and will explain the different species of plants and animals you will see. After a 3-4 hour hike, you will reach Mandara Hut (2700m), where you will have a well-earned rest and lunch. Your guide will then take you on a short hike (15 minutes walking distance) to the Maundi Crater, where you can enjoy wonderful views of Mount Kilimanjaro, Northern Tanzania & Kenya. Once you have thoroughly enjoyed the views, you will return to the Marangu Gate (2-3 hours walking distance), where your vehicle will be waiting for your transfer back to your hotel.
Meals Pan: Breakfast, Lunch & dinner
DAY 07: TARANGIRE NATIONAL PARK
After breakfast, you will be met by your driver guide who will deliver a short briefing and then you head into the Tarangire National Park for a game drive. The park runs along the line of the Tarangire River and is mainly made up of low-lying hills on the Great Rift Valley floor. Its natural vegetation mainly consists of Acacia woodland and giant African Baobab trees, with huge swamp areas in the south. Both the river and the swamps act like a magnet for wild animals, during Tanzania's dry season. The Tarangire National Park is reputed to contain some of the largest elephant herds in Africa. This African national park is also home to three rare species of animals – the Greater Kudu, the Fringed-eared Oryx, as well as a few Ashy Starlings. We eat lunch at picnic after which we continue with game until late evening, and then drive to the accommodation for dinner and overnight.
Meals Plan: Breakfast, Lunch, and Dinner
DAY 08: SERENGETI NATIONAL PARK
Very early in the morning after breakfast, your driver-guide will transfer you to Serengeti National Park for your next adventure. Today will be the "Serengeti game viewing day". You will enjoy an amazing game drive. The great diversity of Serengeti wildlife is evident here—look for buffalo, hippopotamus, elephant, giraffe, antelope, Thompson's and Grant's gazelle, and lions. If you are there during the spectacular wildebeest migration, you will be more than astonished. In the late afternoon, we venture out in another game drive.
Everywhere there are animals, monkeys, and, yes, birds…but look closely and you will be thrilled to see the huge jungle cats—lion, leopard, and cheetah—watching the world go by. And go by it does. Rhino, gazelle, antelope, and massive elephants by the hundreds. Animals in the trees, flying, camouflaged in the bush, in rivers, and in streams. This is the adventure of a lifetime! After an evening game drive, you head to your already booked and stated accommodation for dinner and an overnight stay.
Meal Plan: Breakfast, Lunch, and Dinner
DAY 09: NGORONGORO CRATER – ARUSHA
After an early breakfast, you will descend over 600 meters into the crater to view wildlife. Supported by a year-round water supply and fodder, the Ngorongoro Conservation Area supports a vast variety of animals, which include herds of wildebeest, zebra, buffalo, eland, warthog, hippo, and giant African elephants. Another big draw card to this picturesque national park is its dense population of predators, which include lions, hyenas, jackals, cheetahs, and the ever-elusive leopard, which sometimes requires a trained eye to spot. We will visit Lake Magadi, a large but shallow alkaline lake in the southwestern corner, which is one of the main features of the crater. A large number of flamingos, hippos, and other water birds can usually be seen here. Late afternoon transfer to Arusha for dinner and an overnight stay
Meal Plan: Breakfast, Lunch, and Dinner
DAY 10: DEPARTURE
Depending on the time of your scheduled flight, your driver-guide will pick you from your hotel and transfer you to Kilimanjaro International Airport for departure.
Meal Plan: Breakfast
End of 10 days Tanzania safari