Mara And Ndutu Tented Camp
Lemala Mara & Ndutu Tented camps are two traditional explorer-style mobile tented camps that move between the northern and southern Serengeti according to the seasons to ensure visitors have front-row seats to the great migration all year round. 
 Lemala Ndutu Tented Camp is situated in the Ndutu section of the Ngorongoro Conservation Area, close to the Southern Serengeti's boundary, is where you'll view the great migration between December and March. By February, the primary calving season begins and during these months, there is a highly significant concentration of predators in the Ndutu region, particularly big cats Making this camp a best place to view the game. 
 Lemala Mara Tented Camp is situated in one of the best game viewing locations in the Northern Serengeti, the tents move north between June and October every year. Sometimes we camp near the Mara River. Here, in this vast, secluded wilderness, visitors may take in gorgeous views and fantastic wildlife viewing with hardly any other people around.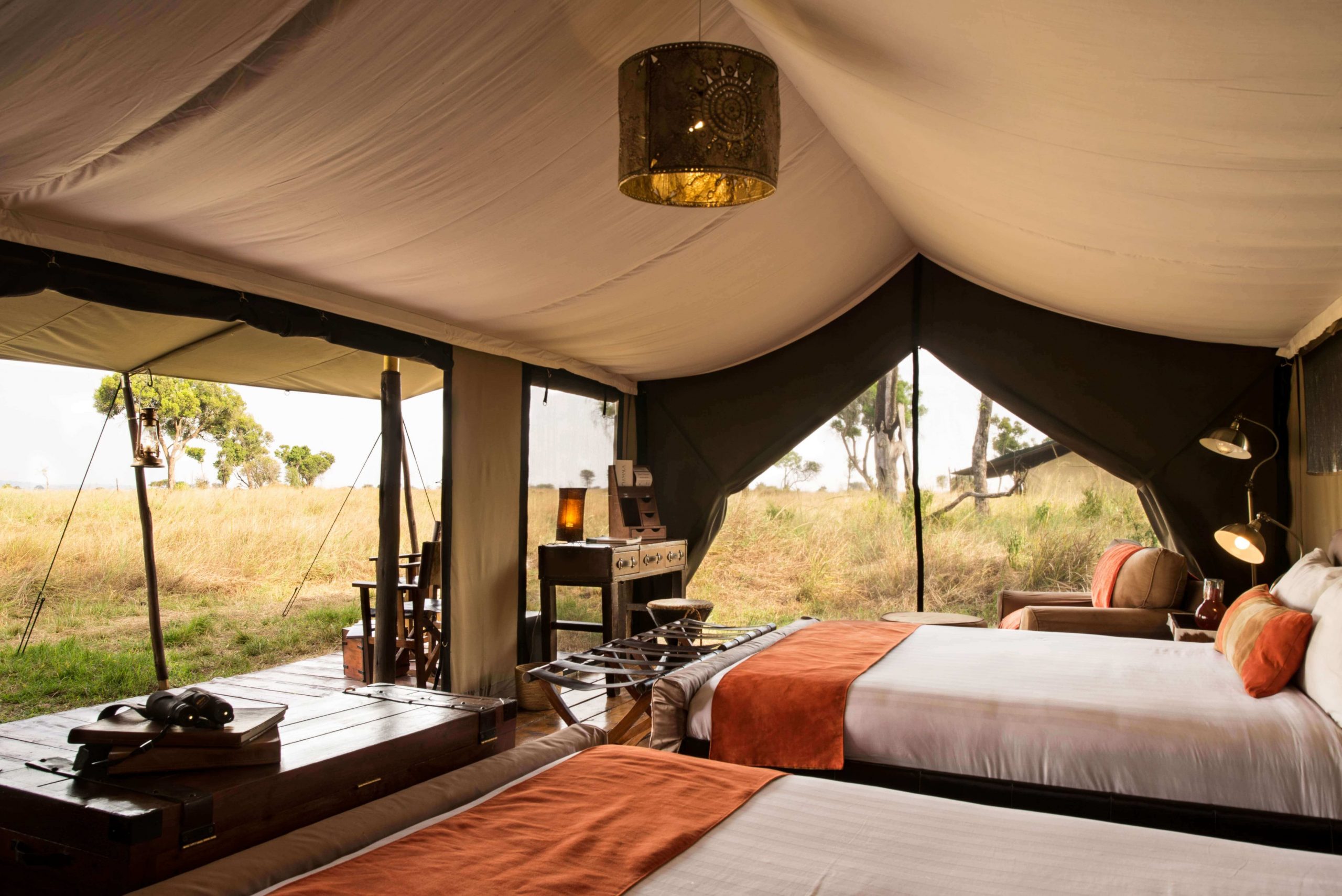 Rooms
in Mara And Ndutu Tented Camp
The Mara & Ndutu Tented camp is a mobile luxury camp that has 9 tents well furnished in the Ndutu plains and 12 tents near the Mara river. This mobile tented camp offers an authentic bush experience and  also guests can always gather around the evening campfire to enjoy pre-dinner drinks and sharing safari stories after a hard day of following the wildebeests. If any needs an accommodation which can move around with the wildebeests, Lemala Mara & Ndutu tented camp is the answer since it's a mobile camp that follows the great migration annually. The rooms are encompassed with;- 
2 queen sized beds

 

An en-suite bathroom

 

Leather sofas

 

Chandeliers

 

Side cabinets

 

Chests

 
General facilities in Mara Ndutu Tented Camp
Abar and lounge

 

Restaurant

 
Internet access in the main area

 

Campfire

 

Open side 4×4 game viewing vehicle

 
Activities in Mara Ndutu Tented Camp
Game drives

;- Embark on day or night wildlife drives with one of our knowledgeable guides. For an amazing safari trip in Tanzania's naturally rich Northern Circuit, Visitors enjoy excellent game viewing all year round because of strategic siting in top wildlife regions.

 

Hot Air Balloon

;- A hot air balloon safari provides a chance to experience the Serengeti from a different angle. As you silently glide above the vast Serengeti plains in whichever direction the wind takes you. One can land for the unforgettable bush breakfast, you can also follow a sizable herd of wildebeest, watch a lion stalk its food, or simply take in the breathtaking surroundings. This is the location to take a balloon ride if you only ever take one.