Singita Safari Lodge in Serengeti National Park Tanzania
Singita is an award-winning lodge & camp safari company, with perhaps one of the best lodges and spectacular tented camps in Africa, specifically in Tanzania, South Africa and Zimbabwe. Their camps and lodges reflect the ethos of the company; stylish.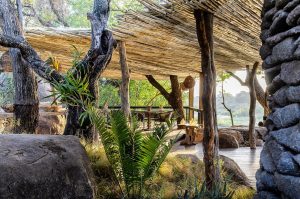 The Singita lodges are also part of the Relais & Chateaux portfolio. They have a strong philosophy of sustainability within the local communities, most of the staff working in the camps and lodges graduate from schools that were set up by Singita.
Guests have the opportunity to experience superlative game-viewing with knowledgeable and enthusiastic guides, while enjoying the high levels of service and comfort for which Singita has become renowned. 
In Tanzania, Singita Serengeti lodge is indulged in the vast acres of land of about 350,000 in the Grumeti Reserve in Tanzania.  A perfect retreat in the Great Serengeti ecosystem this perfect contemporary private safari lodge located on the foothills of Grumeti is ideal for families or couples getting together to celebrate a much-awaited reunion or host a special occasion in the African wilderness.
The Experience at Singita
Set in a game-rich location in the private Grumeti Reserves, you'll witness all of Africa's big game; lions, giraffe, zebra, elephant, leopard, buffalo — even the elusive black rhino! Fancy a gourmet picnic in the bush? Here you can have a chance in the wilderness where they can' set up a warm lunch when you break from the hectic game drives so you can spend the entire day on the plains tracking game and exploring till sunset, if you wish. 
The experience at Singita is really awful and worthy to visit.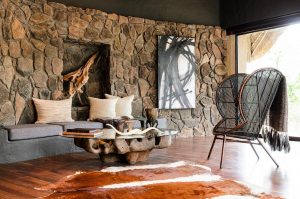 The Specialized Guides in Singita are actual resident within the areas in which the lodge operates. They are the most experienced rangers, hand-selected and assigned based on your interests; photography, seasoned travelers who've done multiple safaris and looking for something specific, or first time travelers wanting a perfect introduction to Africa. The lodge perhaps a better place to base while on your Tanzania safari.
Activities and review of Serengeti Singita Safari lodge.
An infinity pool like no other awaits at Serengeti Singita safari lodge with a view where Elephant and Giraffe stroll by as you unwind with a book. In keeping with the concept of a vacation home in the wild Serengeti, families and couples are offered an array of engaging pastimes when not out on game drives. A week-long stay can fly by as you settle into the comforts of a gracious home and staff.
Hot Air ballooning at the break of dawn start off an exciting adventure of your day, which grooms you in a comfortable mood. A private tennis court on the property awaits to add to your journal of a memorable reunion getaway in remote Africa. The private villa is one of the best places to stay. That perfect idea pitched at dinner, or the fun magazine clipping that will get everyone excited. Conference in your family and pals to start a conversation with the well trained guides and designers who've personally visited every single region and camp, tried-and-tested many safaris.
The experience here is really wonderful.