And Beyond Lake Manyara Tree Lodge
Lake Manyara Tree lodge is nestled on in the crooks of an old mahogany forest, matching the natural splendor of the breathtaking surroundings. While minimizing its negative effects on the ecosystem, the lodge provides a private interruption safari in the far-off wildlife lodge forest. The majority of people believe that the fabled tree-climbing lions of Lake Manyara developed their climbing habit to steer clear of annoying insects and this is the major attraction of the park.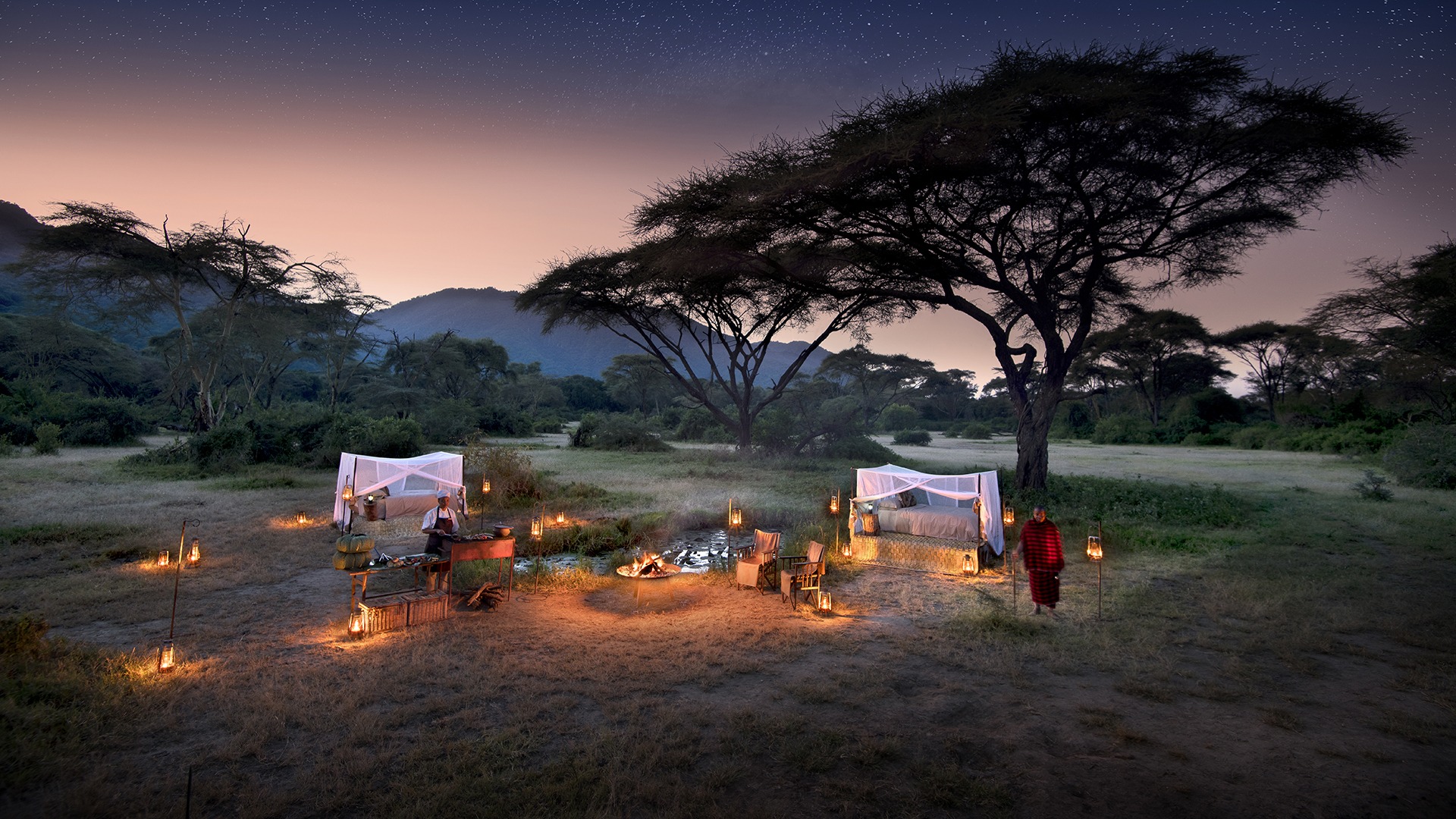 Rooms in And Beyond Lake Manyara Tree Lodge
The lodge has 9 stilted treehouses with a clever fusion of intimacy and romanticism made of native wood and makuti palm fronds. The rooms provide solitude and exclusivity in the cool luxury, leafy surroundings, and with elephants passing by. The lodge in the park's southwest, was built with little influence on the environment in mind. This lodge's peace and quiet makes it the ideal place to begin or end a safari. Since there aren't many safari vehicles around, you can drive slowly to your goal or simply sit back and take in the tranquility and spirit of the lodge in the forest. Each room comprises of;-
Internet Access
Private Verandah
An en-suite bathroom
Personal bar
Private plunge pool
Over head fan
Hairdryer
Outdoor shower
General facilities
Bar and lounge
Fitness center
A restaurant
Swimming pool
A gift shop
An open game viewing vehicle
Activities in And Beyond Lake Manyara Tree Lodge
Game drive;– Offers both day and night game drives with stops for sunrise and sunset. The expertly trained guides a will roam around with you to experiencing their your favorite species of wildlife and will make every effort to accommodate your requests, whether that means tracking an animal or spending longer time at sightings. Additionally, guides will describe the varied habitat of Lake Manyara.
Birding safaris;– The diverse ecosystem contributes to the abundance of bird life in this little park to almost over 400 bird species.This makes Lake Manyara is one of the best parks for Enthusiastic birdwatchers.
Guided Nature walks;– Wander around the surrounding forest where one can come across rare birds, butterflies, and other small creatures that are not typically visible from a safari vehicle.
Treetop board walk;– One can stroll through old woods while admiring the beautiful surroundings from viewing platforms that are hung above the forest floor to the endless plains.