Mpingo Ridge Lodge 
Lemala Mpingo Ridge lodge is set on an escarpment with spectacular sweeping views of the great Tarangire river and  valley below. Guests at Lemala Mpingo Ridge lodge will enjoy a real sense of Wilderness, excellent game viewing and its both a relaxing standalone destination and a great place to start the northern safari circuit and also combines with other luxury Lemala properties in Ngorongoro crater and the Serengeti. 
Rooms in Mpingo Ridge Lodge
Lemala Mpingo Ridge lodge comprises 15 spacious tented suites each suite carefully positioned to maximize not only the sensational views over the Tarangire valley but also take advantage of cooling breezes during warm weather. Lemala has 14 double suites and 1 family suites each consisting of;- 
An en-suite bathroom

 

Private deck

 

Sunken outside lounge

 

Afternoon siesta beds

 

Private outside bathtub

 

Indoor dinning

 
General facilities in Mpingo Ridge Lodge
Swimming pool

 

Restaurant

 

Bar

 

Lounge and spa

 

Wi Fi

 
Activities in Mpingo Ridge Lodge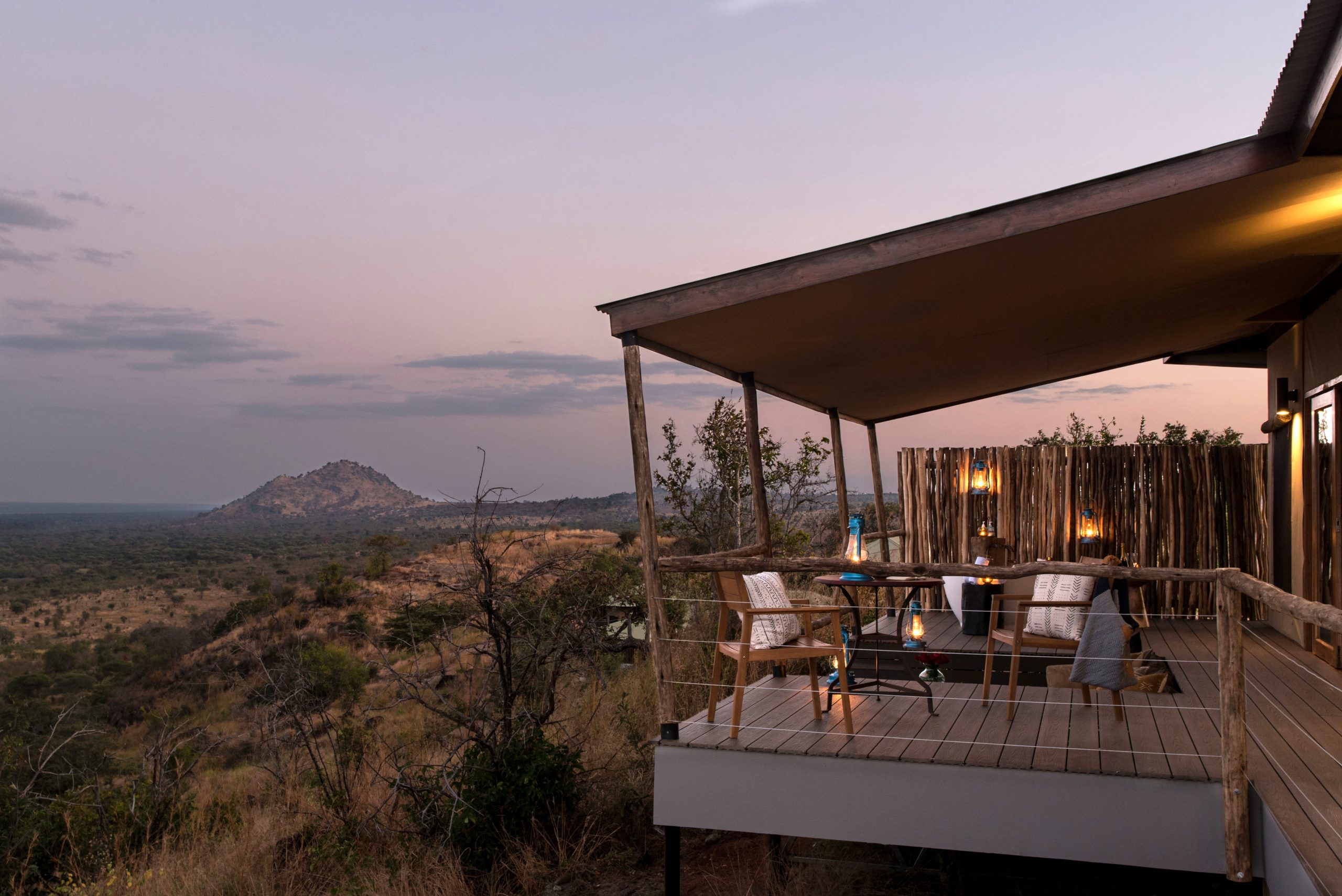 Game drives;

– At Mpingo Ridge, you will experience both a day and night drives with the expert guides. Lemala's guest enjoy a fantastic game viewing at all times of the year without interrupted.

 

Hot air ballooning;

– A hot air balloon safari offers an extraordinary opportunity to view Serengeti from a unique perspective. You will follow a large herd of wildebeests, see lion stalk it prey, and marvel at the magnificent scenery before touching down for a bush breakfast.