Nanyukie Lodge
Nanyukie lodge is one of the best lodges in the Serengeti to enjoy your time outside of a vehicle, on a walking safari to sight both small and large wildlife. The lodge is bordered by rocky kopjes and is also shaded by the enormous acacia trees in the grassy dotted savanna with spectacular views across the Serengeti's endless plains.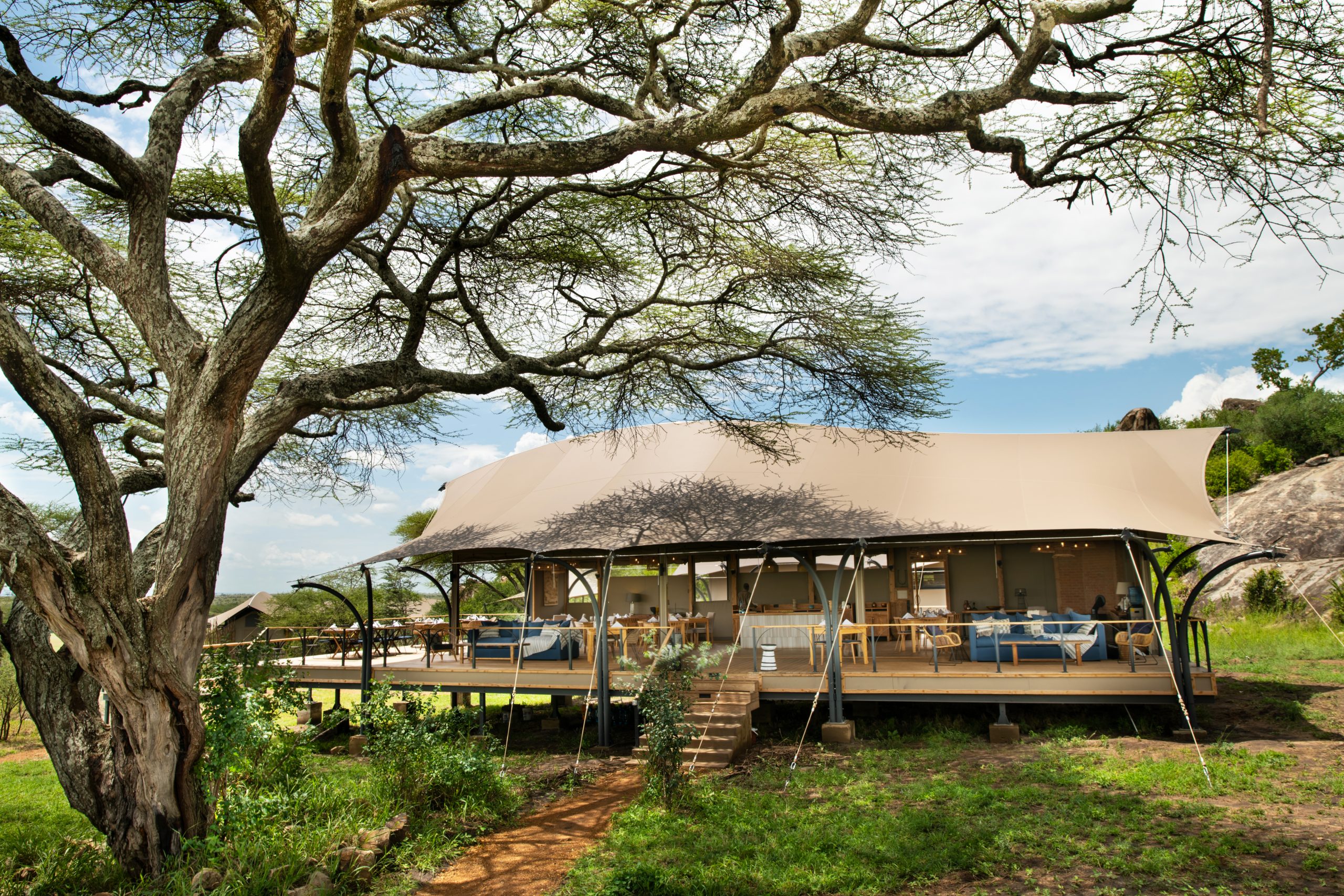 Rooms in Nanyukie Lodge
Lemala Nanyukie lodge has 15 guests with 13 standard suites and 2 family suites, each suite is designed with contemporary decor in a palette of dazzling whites and neutral colors with warmth introduced by textured accessories, plush upholstery, wooden furnishings, and skillfully executed lighting. The hotel has canvas walls, cathedral-like tented ceilings, and wide hardwood decks. Each suites comprises;- 
An en-suite bathroom

 

An oversized king bed

 

A spacious lounge

 

Indoor and outdoor showers

 

A plunge pool

 
General facilities in Nanyukie Lodge
A bar and lounge

 

Indoor and outdoor dinning

 

Swimming pool

 

Camp fire

 

Spa and massage

 
Activities in Nanyukie Lodge
Game drives

;- Embark on day or night wildlife drives with one of our knowledgeable guides. For an amazing safari trip in Tanzania's naturally rich Northern Circuit, Visitors enjoy excellent game viewing all year round because of strategic siting in top wildlife regions.

 

Hot Air Balloon

;- A hot air balloon safari provides a chance to experience the Serengeti from a different angle. As you silently glide above the vast Serengeti plains in whichever direction the wind takes you. One can land for the unforgettable bush breakfast, you can also follow a sizable herd of wildebeest, watch a lion stalk its food, or simply take in the breathtaking surroundings. This is the location to take a balloon ride if you only ever take one.